You're a crazy cat person, but sometimes you just want your cats to know how much of a special place they hold in your heart. So how do you show your cats you love them?. Luckily, there are tons of ways to let your kitty know you adore her in their language. Cuddling and petting are traditional ways to show your cats love, but they are many more ways to show your affection.
15 Ways to Show Cats Love In Their Language
Here are 15 ways to show your cat that you love them —in cat language:
1- Playing games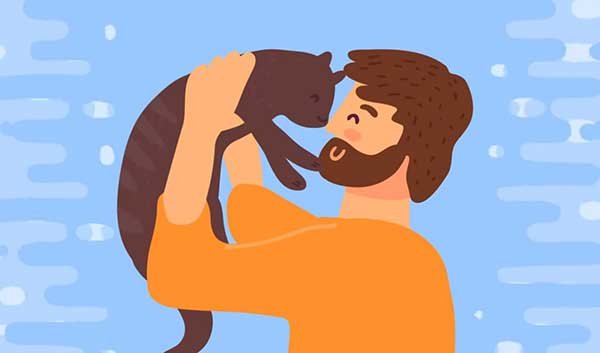 This is one of the most important on this list, to show your cats love. Playtime is the easiest way to improve the relationship with your cat. Cats spend most of their time waiting for you to get back from school or work, so it's only natural that they crave your attention and time once you walk through the door. You can snuggle together, talk to them, or choose the activity your cat likes best: playing games!
Figure out what activities your cat enjoys most and spend time every day playing together. Every cat has favorite games. Pick something that your kitty can't get enough of, whether it's a laser pointer they can chase or a toy with special smell. Some cats enjoy puzzle toys that you hide treats inside. Of course, you can always try something new and play a game of hide-and-seek together! This will build a beautiful connection between the two of you and keep your cat healthy too.
Most cats get bored easily too, so it won't take that much of your time. But your cat will certainly feel the love and look forward to your next playing sesh together!
Open Next Page To See More