Today we're going to look at some cat behaviors, and see why they are actually quite complicated and quite subtle in their behaviors. Much more so than social species such as ourselves and dogs.
So, let's have a look at the cats and see what you think is going on.
1- Cat behaviors: the position of her tail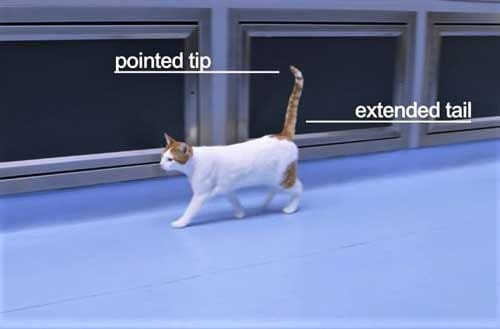 When a cat comes towards you with their tail up, usually pointing at the top, it's a sign of a greeting in cats.
This is a lovely behavior to say that usually when they're greeting you in the coming home or the soliciting attention.
The best thing to do with these cat behaviors is to acknowledge their greeting and usually give them a bit of fuss like a head rub for example.
Open Next Page To See More